'The Mighty' Ryzen 7-5800X 32GB RAM 1TB Storage Water Cooling 3060
£1,999.99
'The Mighty' Ryzen 7-5800X 32GB RAM 1TB Storage Water Cooling 3060
Product Details
Standard Specification 

Case:

Lian Li O11D Mini-S Snow Edition Case
(Front & Side Clear Glass Panels)

Processor:

AMD Ryzen 7-5800X
Speed: 3.80GHz – 4.70GHz
Cores: 8
Threads: 16

Motherboard:

MSI Mag B550 Mortar WIFI 

RAM:

32GB Corsair White Vengeance PRO 3200 RGB

Graphics Card:

Zotac Gaming RTX 3060 Twin Edge OC 12GB 

Boot Drive:

1 x 1TB M.2 Boot Drive

Processor Cooling:

ID Cooling Frost Flow X 240 Snow CPU Liquid Cooler

Case Cooling:

5 x Full RGB EZDIY-FAB Quiet Fans 

Power Supply Unit:

SF Series™ SF750 — 750 Watt 80 PLUS® Platinum Certified High Performance SFX PSU
Lian Li O11D Mini-S Snow Edition Case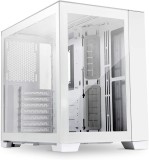 Think Big. Build Small.
O11D MINI adding to the O11 Dynamic series, the classic and mordern looking. A case that would accommodate the maximum number of water-cooling configurations without being oversized. With a modular back panel design, the user has the option to choose from 3 slots/ 5 slots/ 7 slots I/O shield to optimize the case to the configuration of user's choice. Supports mini-ITX, micro-ATX, ATX, and E-ATX motherboard sizes. and up to 9 fans to cool the chassis.
AMD Ryzen 7-5800X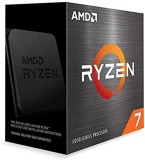 GET THE HIGH-SPEED GAMING PERFORMANCE OF THE WORLD'S BEST DESKTOP PROCESSORThe AMD Ryzen 7 5800X has 8 Cores and 16 thread making this processor great for gaming, content creators and streamers who love to multi-task. When you have the world's most advanced processor architecture for gamers and content creators, the possibilities are endless. Whether you are playing the latest games, designing the next skyscraper, or crunching data, you need a powerful processor that can handle it all—and more. Hands down, the AMD Ryzen™ 5000 Series desktop processors set the bar for gamers and artists alike.
MSI Mag B550 Motor WIFI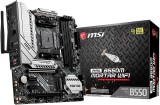 Conquer the Battlefield
The MAG series was born through rigorous quality testing and designed to be a symbol of sturdiness and durability. Focused on providing the best user experience, the MAG series has a simple installation process coupled with a friendly user interface making it the best choice for entry level gamers.
With more cores' processors, thermal and power design is more important to make sure the temperature keeps lower. MSI extended PWM heatsink and enhanced circuit design ensures even high-end CPU to run in full speed with MSI motherboards.
World's fastest SSDs can start to lower performance when getting hot. Part of the motherboards heatsink design, M.2 Shield Frozr is the next generation M.2 thermal solution to avoid this by offering the best thermal protection to make sure that SSD maintains maximum performance.

MSI motherboards let you manage speeds and temperatures for all your system and CPU fans. Total Fan Control allows you check your primary system characteristics in a simplified graphical interface. You can also set up to 4 temperature targets for CPU and motherboard, which will adjust the fan speeds automatically.

Designed to support the most popular All-In-One & customized water cooling solutions on the market. A dedicated water pump PIN header supports up to 3 amp, giving you full control of the water pump speed. A clearly marked 'keep-out-zone' allows for easy and safe installation and a perfect fit.

Utilizing 5th Gen Ryzen processors, MSI B550 motherboards feature latest Lightning Gen 4 M.2 which is the fastest onboard storage solution on the market with up to 64 Gb/s transfer speed

2.5Gbps LAN provides incredible data transfer speed faster than general Gigabit LAN. This is a premium solution for demanding users.

The WIFI 6 adopts the latest OFDMA and two-way MU-MIMO technologies and could provide up to 4X network capacity and efficiency in the high signal density environment. Comparing to the WIFI 5, which can only send the data packet to one device at a time on each channel, the WIFI 6 could combine the packet, separate to several devices and allow signals from the different devices bundled together. This new technology provides all the devices in the same network environment with same and harmonious traffic bandwidth in an efficient way.

Supports AMD Ryzen™ 5000 & 3000 Series desktop processors (not compatible with AMD Ryzen™ 5 3400G & Ryzen™ 3 3200G) and AMD Ryzen™ 4000 G-Series desktop processors
Supports DDR4 Memory, up to 4400+(OC) MHz
Lightning Fast Game experience: PCIe 4.0, Lightning Gen 4 x4 M.2 with M.2 Shield Frozr, AMD Turbo USB 3.2 Gen 2
Premium Thermal Solution: Extended Heatsink Design with additional choke thermal pad rated for 7W/mk and PCB with 2oz thickened copper are built for high performance system and non-stop gaming experience.
Enhanced Power Design: 8+2+1 Duet Rail Power System, Digital PWM, Core Boost, DDR4 Boost.
2.5G LAN with LAN Manager and Intel Wi-Fi 6 AX Solution: Upgraded network solution for professional and multimedia use. Delivers a secure, stable and fast network connection.
Pre-installed I/O Shielding: Better EMI protection and more convenience for installation.
Audio Boost: Reward your ears with studio grade sound quality for the most immersive gaming experience.
32GB Corsair White Vengeance PRO 3200 RGB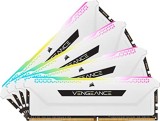 CORSAIR DDR4 VENGEANCE RAM
CORSAIR VENGEANCE RGB PRO Series DDR4 memory illuminates your system with captivating dynamic multi-zone RGB lighting, while providing the optimum in DDR4 performance and stability. Every module features ten separately controlled RGB LEDs, while the wire-free design makes installation easy. Take control with CORSAIR iCUE software and completely customize every module's lighting to match your system, or easily synchronise lighting across all your CORSAIR products with Light LINK. A custom designed PCB provides the highest signal quality for the best level of performance and stability on the latest AMD and Intel DDR4 motherboards, while specially screened ICs unlock superior overclocking.
NEXT GENERATION SOFTWARE
The powerful integrated CORSAIR iCUE software brings your system to life with vibrant RGB lighting. You can control and customise dozens of pre-set lighting profiles with a range of user modifiable colours and LED brightness, which will perfectly colour coordinate with your system.
LIGHT UP YOUR SYSTEM
CORSAIR VENGEANCE RGB PRO Series DDR4 memory features mesmerising dynamic multi-zone RGB lighting. Each stick of memory features 10 ultra-luminous RGB LEDs, which allows you to light up your system with vibrant harmonised RGB lighting.
STYLE MEETS SPEED
VENGEANCE RGB PRO Series performance PCB is custom designed and broadly tested to deliver zero compromise between style and speed. Boosted for high-frequency performance on the latest Intel® and AMD DDR4 motherboards, each element is built using carefully screened ICs for comprehensive overclocking potential.
IMPROVES THERMAL CONDUCTIVITY
The VENGEANCE RGB PRO features firmly screened memory, which is thoroughly screened ICs for comprehensive overclocking potential. The aluminium heat spreader substantially improves thermal conductivity for superb memory cooling even when overclocked.
MAXIMUM BANDWIDTH AND TIGHT RESPONSE TIMES
CORSAIR VENGEANCE RGB PRO is optimised for peak performance on the latest Intel® and AMD DDR4 motherboards, ensuring outstanding results each and every time. For a seamless install the VENGEANCE RGB PRO does not require wires or cables.
Zotac Gaming 3060 Twin Edge OC 12GB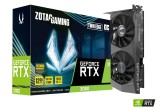 Get Amplified with the ZOTAC GAMING GeForce RTX™ 30 Series based on the NVIDIA Ampere architecture. Built with enhanced RT Cores and Tensor Cores, new streaming multiprocessors, and high-speed GDDR6 memory, the ZOTAC GAMING GeForce RTX 3060 Twin Edge OC gives rise to amplified gaming with high fidelity.
Features:
- 2nd Gen Ray Tracing Cores
- 3rd Gen Tensor Cores 
- IceStorm 2.0 Advanced Cooling
- Active Fan Control with FREEZE Fan Stop
- Metal Backplate
- FireStorm Utility (Download HERE)
- VR Ready
GPU

GeForce RTX 3060

CUDA cores

3584

Video Memory

12GB GDDR6

Memory Bus

192-bit

Engine Clock

Boost: 1807 MHz

Memory Clock

15 Gbps

PCI Express

4.0 16x

Display Outputs

3 x DisplayPort 1.4a (up to [email protected])
HDMI 2.1* (up to [email protected])
*Ultra High Speed HDMI Cable is required to support 8K/60FPS or 4K/120FPS
ID Cooling Frost Flow X 240 Snow CPU Liquid Cooler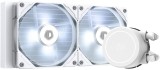 Snow White Design 
240MM Radiator 2*120MM PWM Fan
Enhanced Pump Design For Superb Cooling 
Solid Built, Solid Looking 
Classic White LED Lighting On Pump and Fans
Micro Fin Pure Copper Base Larger Heat Dissipation Area 
Premium Sleeved Tubing, Beautiful and Durable 
Thick 240MM Radiator, Excellent Head Dissipation 
Dual High Static Pressure PWM Fans, Outstanding Cooling Performance
5 x Full RGB EZDIY-FAB Quiet Fans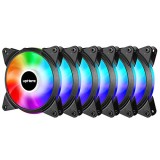 SF Series™ SF750 — 750 Watt 80 PLUS® Platinum Certified High Performance SFX PSU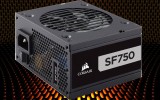 AN UNPRECEDENTED 750 WATT SFX PSU
The most powerful SFX power supply in the market, perfect for the most power-dense small-form-factor PCs.
80 PLUS PLATINUM CERTIFIED
The SF750 Platinum delivers power at up to 92% efficiency, lowering energy consumption, noise, temperatures, and your power bill.
JAPANESE 105°C CAPACITORS
Using high-end electrolytic capacitors, the SF750 Platinum offers the unwavering power and long-term reliability you demand from a CORSAIR power supply.
ZERO RPM FAN MODE
The SF750 Platinum's 92mm cooling fan doesn't spin until you need it, for near-silent operation at low and medium loads.
92MM PWM LOW NOISE COOLING FAN
Utilizing PWM instead of the standard DC voltage control, the SF750 Platinum keeps noise low and delivers precise fan speed. The SF750 Platinum also utilizes a copper alloy heatsink, ensuring optimal thermal performance.
You May Also Like